BALARAMA stands as a prominent brand in the distribution of mahaprasadam, nestled in the heart of Europe—Czechia. This corporation is under the ownership and dedicated management of ISKCON members, devout Vaishnavas, and followers of Srila Prabhupada. The Balarama enterprise operates across various areas and venues, showcasing the devotion of its team. For over 21 years,…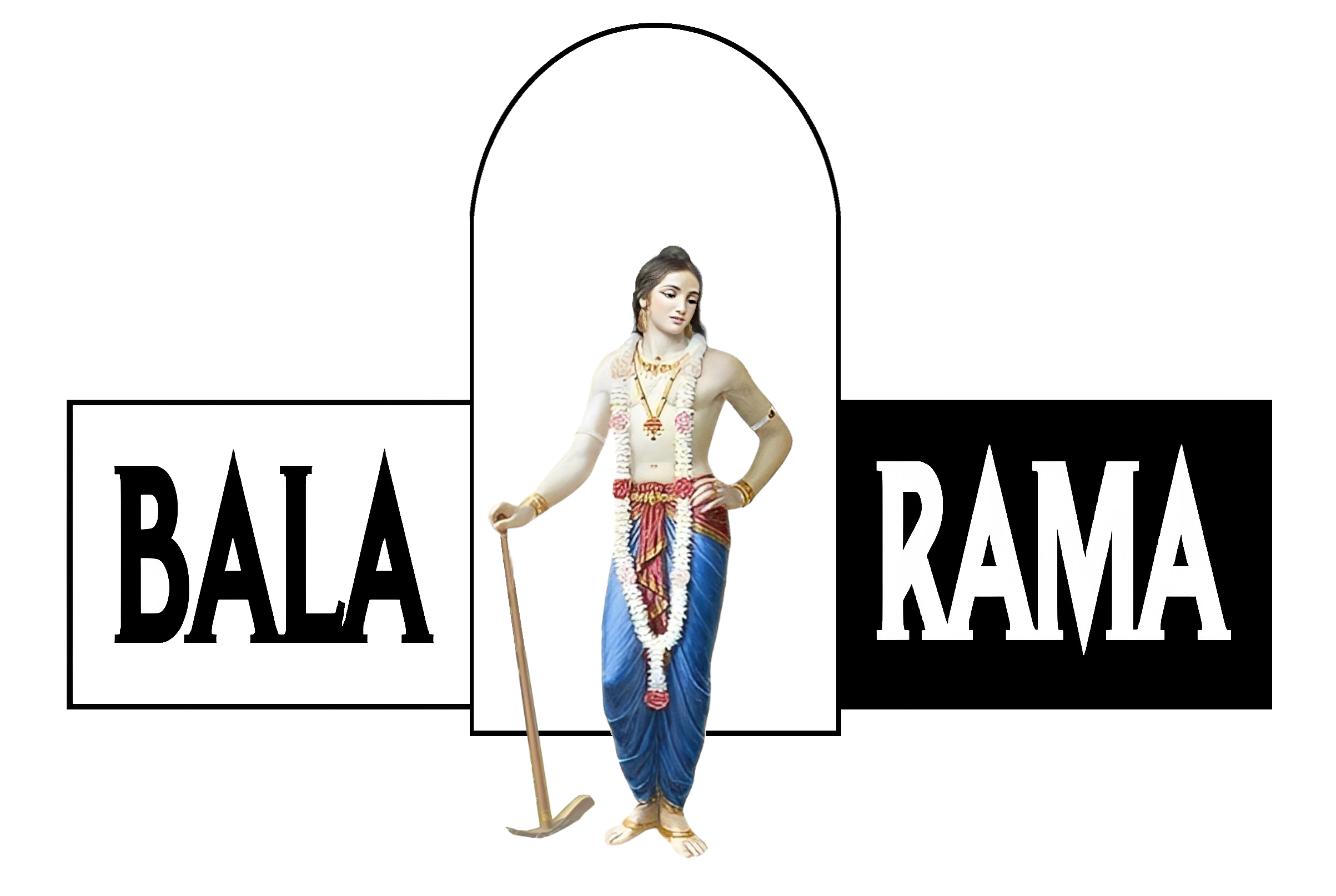 An Ayurvedic Journey of Health, Taste and Well-being
Indulge in the art of conscious dining with Balarama, where every meal is a masterpiece carefully crafted to nurture your body, mind, and soul. Our passion for flavor and commitment to sustainability converge to offer you a dining experience like no other.
Discover Wholesome Delights
Immerse yourself in a world of vibrant flavors as we showcase the diverse tapestry of vegetarian cuisine. From traditional Indian classics to globally-inspired dishes, our lifestyle is a celebration of nonviolent goodness that transcends borders.
Our Vision, Your Experience
At Balarama, we're more than just a restaurant; we're a movement dedicated to a compassionate and sustainable way of living. Our vision is to share the joy of wholesome eating that not only enriches your health but also resonates with the environment and the creatures we share it with.
Welcome to Balarama—where every bite is a step towards a healthier you and a healthier world.
Introducing
BalaRama Companion
Your Ayurvedic Companion to Wellbeing Through Vegetarian Lifestyle
New users get FREE 5 Tokens.
First of all, let me emphasize that one does not have to be vegetarian to take advantage and like good, I stress, GOOD! vegetarian food. My experience in this field confirms it.
Embark on a transformative journey to a healthier, more vibrant you with BalaRama Health&Food Companion – the ultimate app that merges the power of nutrition, mindfulness, tradition, innovation, and culinary creativity.
🌱 Wholesome Nutrition: Elevate your well-being with expertly crafted vegetarian meal plans tailored to your individual needs. BalaRama Health&Food Companion ensures you receive the nutrients your body craves for sustained vitality.
🥦 Inspiring Culinary Exploration: Unleash your inner chef with an array of creative vegetarian recipes that transform ordinary ingredients into extraordinary culinary experiences. From plant-powered breakfasts to decadent dinners, BalaRama Health&Food Coach redefines vegetarian dining.
🤝 Supportive Community: Join a vibrant community of individuals who share your passion for health and vegetarian living. Exchange ideas, recipes, and support as you embark on this journey together.
🍉 Nourishment Beyond Food: Experience the profound connection between nourishment and health. BalaRama Health&Food Companion encourages a balanced approach, embracing both the plate and the mind.
🌱 Elevate Your Cooking: Whether you're a kitchen novice or a seasoned chef, BalaRama Food Companion empowers you to create vegetarian masterpieces with confidence. From quick weekday meals to indulgent weekend feasts, we've got you covered.
🍏 Nutrition at its Core: Discover the art of balancing flavors and nutrients in every dish. BalaRama Food Companion offers personalized meal plans that cater to your dietary preferences and health goals.
🍽️ Inspiring Recipes: Immerse yourself in a treasure trove of imaginative vegetarian recipes that transform everyday ingredients into culinary delights. Elevate your table with wholesome and delightful dishes that leave your taste buds craving more.
📚 Interactive Learning: BalaRama Food Coach isn't just an app – it's your interactive cooking school. Learn essential culinary techniques and innovative cooking methods that set you up for kitchen success.
Target Audience
Health Enthusiasts: People who are actively interested in maintaining and improving their health through proper nutrition, exercise, and mental well-being.
Individuals with Dietary Restrictions: Those who have specific dietary requirements due to allergies, intolerances, medical conditions, or ethical choices (e.g., vegetarian, vegan).
Weight Management Seekers: Individuals looking to manage their weight, whether it's losing, gaining, or maintaining it in a healthy way.
Busy Professionals: People with demanding schedules who seek convenient and tailored health solutions that fit into their lifestyle.
Wellness Conscious Parents: Parents who want to provide nutritious and balanced meals for their children and family members.
Fitness Enthusiasts: Those engaged in regular physical activities, such as athletes or gym-goers, who want nutrition advice that supports their fitness goals.
Aging Population: Older adults who are focused on maintaining their health, managing age-related conditions, and staying active.
People with Specific Goals: Individuals with specific goals such as improving mental well-being, managing stress, boosting energy, or enhancing sleep quality.
Beginners: People who are new to healthy vegetarian eating and wellness practices and are seeking guidance to get started.
Cultural or Ethnically Diverse Groups: Individuals from various cultural backgrounds who are looking for personalized health advice that aligns with their culinary traditions.
People with Chronic Conditions: Those with chronic health conditions like heart disease, hypertension, or digestive disorders seeking dietary recommendations to manage their conditions.